Message of the Chairman
Since decades, we have been facilitating Islamabad/Rawalpindi with our development expertise. It has already shaped our challenging landscaping portfolio. Then it came up with our own project which accumulates each and every practically valid thought a man can sketch for his living. Here comes the Up Country Enclosures!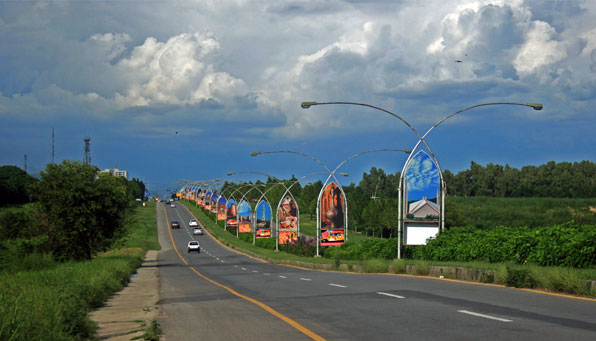 We have planned Up Country Enclosures involving the actual residents, collaborating the well-reputed developed housing ideas, incorporating the state-of-the art architects and engineers. We have put a lot of emphasis on choosing the location keeping the investment trends in mind. So Up Country Enclosures convinient for both of the audience whether they want to put their valuable savings as investment or they are planning their future sweet home. What puts more charm in Up Country Enclosures, is the financial part. Having a home in the twin cities, near to M2 Motorway, Airport is no dream anymore. Installment plans have been issues considering the capacity of common man.
We have already taken care-of all the necessities of life. All HT/LT electrification is underground. Sui Gas has already been approved. Fiber optic infrastructure to meet the international communication standards has already been finalized. 40ft, 50ft, 70ft, 200ft wide road further nourishes the site. Multiple parks, Masjids, schools, landmarks are physically part of the project. Top of the list sewerage lines have been installed in F block and rest of the blocks are in progress. Wide walking track surrounds the blocks.
Up Country Enclosures is the implementation of my long-seen imagination. I believe in Allah The Almighty to give us strength to deliver the best possible in the time. Long live Pakistan!